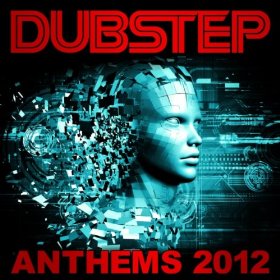 With roots in South London, England, Dubstep has become a popular form of dance music all over the world. Short beats with sometimes dark, complicated rhythms and bass lines, Dubstep stands out from other types of commercially successful music as many of these songs are composed in the minor key (most popular music features sounds in the major key). This creates an eerie, earthreal sound that's often accompanied by repetitive rhythms of commercially popular songs heard on the radio.
Since 2001, Dubstep has steadily grown in popularity. With increased airplay, more and more people now enjoy the sounds and odd harmonies this music provides. Similar to 2-step garage sound, Dubstep is often featured on the 'B' side of garage sound records.  Dubstep and 2-step have many characteristics in common such as steady bass rhythms and varying harmonies.
Where to Find Dubstep Records
Dubstep records are easy to find. Many independent music and book shops and online outlets carry these recordings. You can also find this music featured on garage sound and other types of experimental records. As this form of music continues to grow in popularity, more and more recordings become available each year.
Dubstep recordings are available on record, CD, or you can download samples on music websites or video content sites like YouTube. If listing to Dubstep for the first time, you may need to listen to a few songs before you fully understand why this form of music is so popular. For those used to listening to happy, snappy, pop music, this form may not impress at first. But after listening to a few tracks, you will become more comfortable and accepting of this genre.
Popular Artists
According to Spin Magazine, the top 10 Dubstep and 'Post-Dubstep' artists are:
Skream and Benga
Kode9
Girl Unit
Chase & Status
Mount Kimbie
Nero
Ramadanman
Joy Orbison
Fantastic Mr. Fox
Becoming Real
If new to Dubstep, look for recordings by these artists to really get a feel for the music and how these artists take popular songs and remix them to create a whole new sound.
What the Future Holds
All musical forms continue to evolve, especially if the music has a strong, steady fan following. As people continue to experiment with different sound combinations, the music produced changes and expands to include subgenres, such as 'post-dubstep.' For fans and artists, this is very exciting because no one really know for sure where the form will go from here.
But that's what makes this musical genre so exciting. Through Dubstep, musicians from all different backgrounds have the ability to add their own personal touches. One artist may prefer mixing classical music samples to slow, haunting back beats, while another artist may come from a jazz or big band background. Others have  rock n' roll backgrounds. Each genre may be infused with Dubstep beats to create a unique sound. And since people can easily share their musical creations online, it's very easy to become influenced by other Dubstep artists.