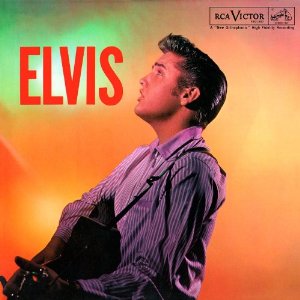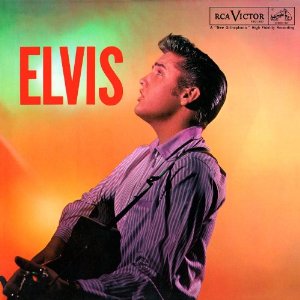 Elvis Presley, also known as the "King of Rock'n'Roll," touched the lives of many with his song writing, incredible voice and onstage moves. Even though he passed away over 30 years ago, his memory lives on through vintage recordings, remastered albums and online music databases. Elvis Presley records are some of the most sort after albums because he is recognized around the world as one of the best entertainers that ever lived.
Elvis Presley Albums
Elvis released over 50 albums during his career. In addition to music, Elvis also starred in over 30 films. His records include Elvis Presley(1956), A Date with Elvis (1959), Harum Scarum (1965), How Great Thou Art (1967) and Girls! Girls! Girls!(1963).
The beauty of Elvis was how versatile he could be when it came to his musical styles. He could easily switch from gospel to blues to country or to rock – this is one reason why he was so popular and why he remains so popular today. And while there are many compilations, remastered performances and rereleases of his music available, there is something about hearing an Elvis song on an original record that is very special.
Popular Elvis Songs
Many of Elvis' songs hold a special place in the hearts of fans. Some of his most popular songs include 'Burning Love,' 'All Shook Up,' 'Jailhouse Rock,' and 'Don't Be Cruel'. These songs played in the background of people's lives creating many wonderful memories for fans.
During his career, Elvis released many record singles that included two songs on an 'A' side and 'B' side. Collectors enjoy collecting record singles because they can be very rare and difficult to find. But if you stumble upon an Elvis Presley record single buy it if possible as it could be worth the investment.
Elvis Presley: Still Popular Today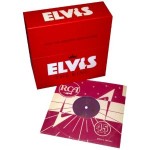 There are many reasons why Elvis is still popular today. In addition to his many recordings, movies and two documentaries filmed during concert tours, fans can remember the good old days while those just discovering 'the King' can learn much about his early recordings and later performances headlining in Las Vegas and other glitzy places.
Because Elvis made such an impact in various music genres, he will be remembered as a prolific performer who enjoyed not only making music but entertaining audiences with perfect live performances as well. Elvis Presley records allow people to rediscover old favorites, enjoy songs they may not have heard on the radio and really enjoy the talents of a man who passed away before his time. Elvis Presley may be gone, but the music remains to be enjoyed for many, many years to come.
Searching for Elvis Records Online
It's very easy to find certain Elvis records online. All you have to do is use the search box on this site. Enter in the name of the record along with Elvis' name and click 'Search.' You can do this with other artists as well.